You're overworked and overloaded
You've been trying to figure out what you should be working on when it comes to the SEO and digital marketing for your business, but you just feel like you keep spinning your wheels.
You have a general idea of what needs to be done in order to grow your business's online presence, but every time you sit down to really work on it, you find yourself running into resistance and fires to put out.
Heck, you've even come to the point where you've considered taking up one of those dozens of email spammers that keep cluttering up your inbox (at least to hopefully make some progress on your business).
"As a business owner, I understand the challenges busy entrepreneurs face when it comes to online marketing. That's why I began Enotto in 2017 and developed a three-step process to help businesses accelerate their growth while also reducing the chaos."
Frank Ramey
Founder & Lead Marketing Architect
Knoxville, Tennessee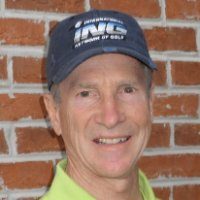 Take these easy steps to begin growing your profits today: